Hier soir, enfin, Colleen. Depuis longtemps je mettais la possibilité d'un tel concert. Occasions ratées antérieures, bref. Festival Magic Barbès, première à passer, excellent.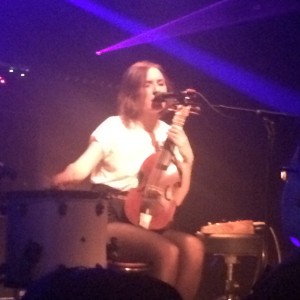 J'avoue que si j'avais été un peu perdu face à l'avant dernier album de 2013, "The Weighting of the heart", alors que j'étais un fan absolu des premiers, "Everyone Alive Wants Answers" et "The Golden Morning Breaks", le sommet étant "Les Ondes Silencieuses", je suis à présent très convaincu par le dernier, "Captain of none".
Même si on est loin du tiny glitch des débuts, le climat est fantastique avec son esprit dub délirant dans ses rapports entre basse et motifs généraux (les deux étants générés par le même instrument !), sa composition minimaliste et ses moogerfooger et autres filtres.
Sur scène un morceau avec une boîte à rythme à la Muslimgauze, des breaks à la Lee Perry, des circuits à la Aphex Twin, bref, que du heavy champion, mais avec une personnalité propre et une attitude vraiment super.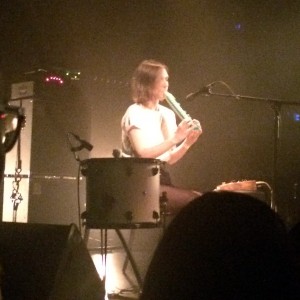 Je vous mets pas de video pour une fois, allez acheter ses disques.
Recent Posts
Recent Comments
Archives
Categories
Blogroll
Meta